Yandina Street Fair 2018 – fun for the whole family.
Free entry 🙂
'Harmonious Communities' 
The 41st annual YANDINA STREET FAIR will be held on Sunday 19th August 2018.
Interested in having a stall or performing at the Yandina Street Fair 2018?
Please use the form below if you would like information about having a stall or if you wish to perform on stage.
* = required, and so is the box to tick to prove you are not a robot.
---
Yandina Street Fair Facebook Page
Find us on Facebook here »
---
The Yandina Street Fair 2017 was proudly supported by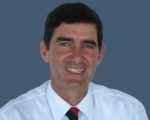 Peter Wellington, MP