Ginger is Gold for our Street Fair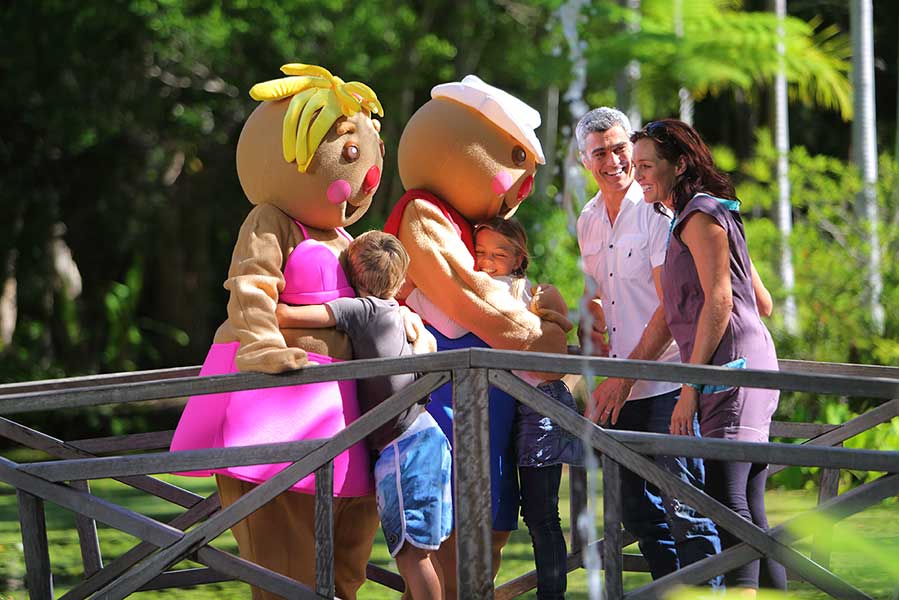 The Ginger Factory and Buderim Ginger are Gold Sponsors of the Yandina Street Fair 2021.
Street Fair visitors will be able to check out the Ginger Factory Kombi and sample some of the amazing ginger products produced at the local factory, which is also an award-winning tourism venue.
The Ginger Factory offers fun rides, fascinating tours, a unique retail precinct and cafe surrounded by beautiful sub-tropical gardens. It's free to enter and open every day of the year.
The company behind The Ginger Factory is Buderim Ginger which celebrated 75 years of operation in 2017. Its story began many, many years ago when some raw ginger pieces found their way to Buderim. They sprouted and thrived in the rich volcanic soil with high rainfall and humidity. When the Second World War cut ginger supply from China, sales of the Buderim crop soared. Five Buderim farmers formed The Buderim Ginger Grower's Co-operative. Between them they had capital of 25 pounds, two wooden vats, 14 tons of green ginger and plenty of Australian spirit.
The business went from strength to strength. In 1979 the first stage of a new factory complex was started on the land where the Ginger Factory now sits in Pioneer Road, Yandina. In 1989 Buderim Ginger Limited was listed on the Australian Stock Exchange.  Within a decade the company had earned global recognition for producing the world's finest ginger and the company now exports to 17 countries.
In September 2020 The Ginger Factory and Buderim Ginger were acquired by the Himstedts, a well-known and experienced Queensland food industry family. Tom Himstedt said they are pleased to be the next custodians of the iconic businesses which are an integral part of the Sunshine Coast and Yandina community.